Our first album is out now. Listen now!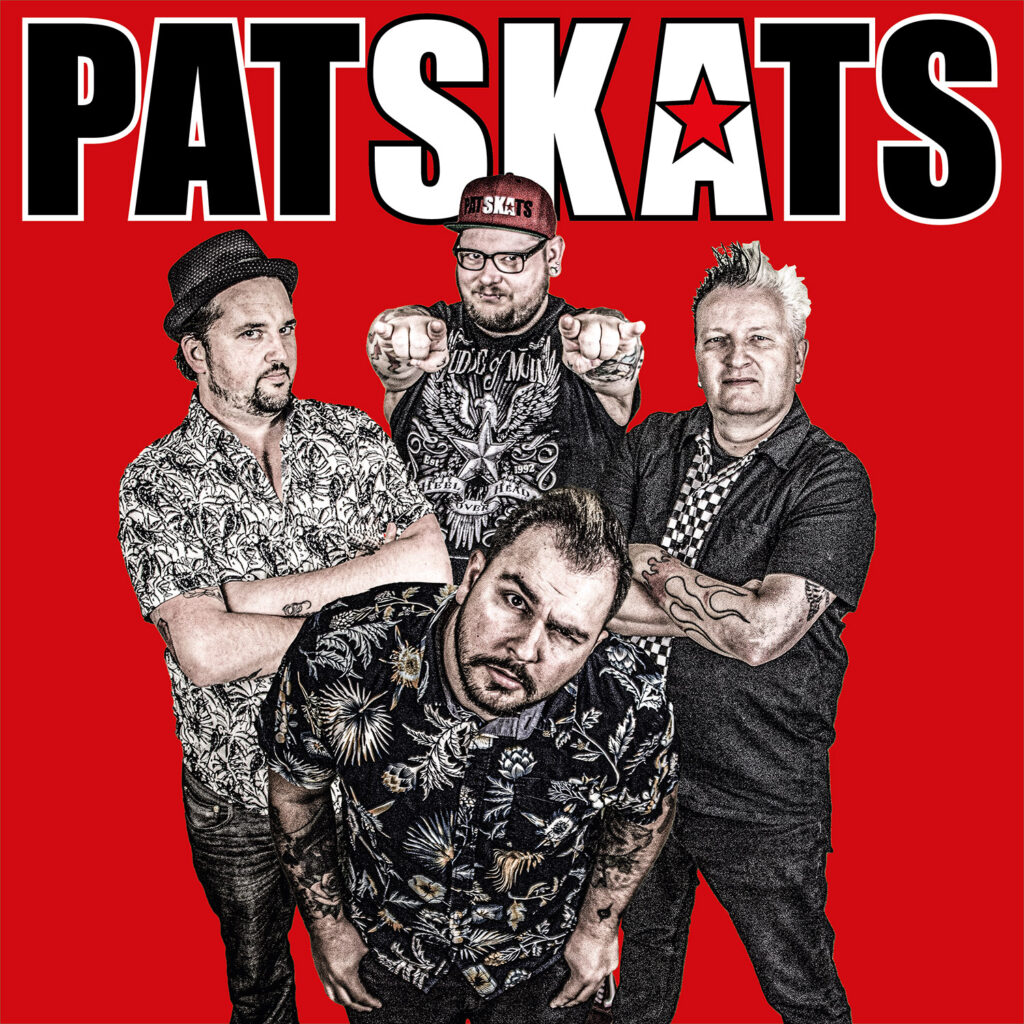 patSKAts: Loud, fast, danceable!
New late summer, new band, new album: patSKAts is a new act in the Bernese Seeland that really gets going. Loud! Fast! Good! Or better! And even more danceable.

Pat from QL, the man with the blond-black teddy quiff, opens a new chapter in the history of skapunk together with patSKAts. With Luca Mettler (git & voc), Jonas Jönu (bass & voc) and Daniel Schöni (drum, voc and beautiful partings) he forms a quartet that not only has a gripping debut album at the start, but also really gets going live.

Your hips itch, your neck twinges, your fudi wobbles: If you don't dance with patSKAts, it's your own fault. The 12 songs on the album - seven of their own, five covers - go straight to the 12! And as befits a band that sees itself musically rooted in ska, reggae and punk, a good portion of social criticism can't be missing.

And the quartet has an incredible flair for melodies. Which can be sung along by the audience with at least as much passion. Or bawled along. In short: Before you know it, you're raging through the living room dripping with sweat and asking yourself: "Where?! Is there?! That?! Live?!"
Die Band:
Pät von QL (QL, Fishnet Stockings)
Luca Mettler (Luca Mettler Band)
Jonas Jönu (Galway Hookers)
Daniel Schöni (Stämpf, Three Elements, Glowing Shelter)
Bookings:
Intermusic Network GmbH
Telefon +41 31 971 02 02
E-Mail info(at)intermusic.ch
Band:
pat(at)patskats.com